Local chefs, crafting the perfect balance of wildly delicious and holistically healthful.
The culinary seasoning in the sauce that makes Territory who we are comes from a community of great local chefs in each city we serve who bring their unique talents, interpretations, and food specialties to the party… and to a fridge near you.
That means you get the diverse and interesting food stylings of a curated set of talented creators who share your values about knowing your food, and can keep you excited about eating well—all in a super convenient package you can plug into your life.
DC Metro + Baltimore, MD
Chef Rachelle Slotnick
Chantilly, VA · Northwest Fresh
Culinary Institute of America grad, former private chef and full service caterer. Rachelle's years wearing many chef hats (including head butcher) in upscale hotels and 5-star restaurants prepared her well to author and evolve many of Territory's tasty meal concoctions on our fast growing menu.

Chef Damian Dajcz
Sterling, VA ·
Born and raised in Argentina, Damian started his culinary path 19 years ago in Buenos Aires, later attending Le Cordon Bleu in Scottsdale, AZ. Damian's worked for world-renowned resorts + restaurants. In 2010, he dished out a food truck, growing to 3 in record time, all while developing a catering company, empanadas factory, and nuts company.

Chef Meski Worku
Washington, DC · Meski's Catering
Inspired by the culinary traditions of her Ethiopian grandmother, Chef Meski brings the same exquisite flavor and love to all her creations. The impact of fresh food and wholesome ingredients on her own health created a lifelong interest. She set out to join the Food Truck nation with 'Meski Healthy2go', a highly regarded lunchtime spot. Now she cooks out of Union Kitchen, slinging tasty dishes for special occasions.

Chef Andy Peters
Washington, DC · Quickstep Catering
Crafting delicious food is a passion play for Chef Andy, who jumped from the corporate world to run his own show chasing after his true loves of food, cooking, and hosting awesome parties. Since 2009, Quickstep Catering has been creating high-quality, intimate culinary experiences using fresh ingredients, preparing every menu item from scratch. The result is Andy's own take on New American cuisine that features reinvented reads on traditional dishes rooted in classic technique.

Chefs Laura Calderone and Ed Jiloca
Washington, DC · Relish Catering
Executive chef husband & wife team that founded Relish Catering after developing their culinary knowledge in critically acclaimed fine dining restaurants. Known for his creativity and technical prowess, Chef Ed has held positions at Bouchon, Quince, and Restaurant Eve. Chef Laura's a fiercely driven and talented chef with positions in top kitchens such as Terra and Ame as well as Quince. Together they aim to revolutionize the DC catering industry with innovative and unparalleled food and service.

Chef Yigit Arabacioglu
Washington, DC · C'Meet Catering
Yigit is an entrepreneur born and raised in Turkey. When studying in the US, the positive feedback he received on Turkish food sparked an idea. He founded a catering company as a way to introduce this undiscovered vegetable forward Mediterranean cuisine with the idea that food will bring the world together. C'Meet Catering, named for a place where Cultures Meet, he combines and redesigns his traditional Turkish family recipes with the special touch of experienced chefs.

Chef Maria Kardamaki Roberston
Washington, DC · The Greek Table
Maria grew up on the Southern Greek island of Crete, learning the joy and art of cooking from her grandmother. "Being the oldest girl in the family, I was given the responsibility of helping her make food for family and friends, sometimes cooking for days on end." Maria went on to open two restaurants in Greece, before creating The Greek Table line of traditional dishes here in the US, embracing the health benefits of the Mediterranean Diet with the freshest ingredients. As they say in Greece, Kali orexi (bon appetite)!

Chef Robert Wood
WASHINGTON, DC · SuperFd Performance Nutrition
Chef Robert Wood has been in the kitchen since he was a teenager in his hometown Savannah, Georgia. Robbie moved around the country cooking and learning, settling in Washington DC in 2010. Over his career, Chef Wood has opened more than 10 restaurants as Executive Chef and currently owns and operates SuperFd Performance Nutrition – providing local and Organic food to professional athletes such as the Stanley Cup Champion Washington Capitals. Chef Robbie and his team are excited to continue to put their healthy spin on comfort foods you love.

Chef Sarah Seligman
Sterling, Virginia · Bakefully Yours
Sarah Seligman is the founder of Bakefully Yours, a health-conscious bakery, based in Sterling, Virginia, that provides gluten-free, vegan, and paleo desserts to the DMV area. With a passion for baking since she was a young girl, Sarah realized she could fulfill her lifelong dream and start her own bakery. She loves challenging herself in the kitchen by baking healthy, traditional desserts. The name 'Bakefully Yours' came to fruition from Sarah's gluten-free and paleo baking for herself, family and friends and she has maintained this healthy and wholesome cuisine in her bakery.

SoCal
Chef Terri Wahl
Los Angeles, CA · The Spotted Hen
From art school to punk rock band to two decades of creating comfort food with an edge, Terri's path has been all about creativity and following your muse. Since swapping guitar for chef knife, you'll find her whipping up "not-too-crazy comfort food with damn good ingredients" and perusing the local food scene.

Chefs Tony Campos & Vice Cole
Pasadena, CA · eliteEATS
Following the culinary vision of founder Stefan Niemczyk—a Le Cordon Bleu College of Culinary Arts grad, LA restaurant chef and collegiate athlete—Vice and Tony are fueling intentional eaters with EliteEat's unique take on delicious and good-for-you Paleo food for active folks.

Chef Dean Kahn
Canoga, CA · Dean's Catering
Getting his first taste of the culinary world at just 12, Dean grew up in his father's catering kitchen, went on to hone his craft in the restaurant world from Sous Chef to the Executive Chef chair before setting off on his own and bringing mouth watering food to the entertainment world.

Chefs Ti, Claudio, and Julio
Santa Ana, CA · California Creationz
Three partners, each bringing their unique culinary game and a deep commitment to their local community to the table, that's the California Creationz story. Julio (the chef), constantly melding new styles of cooking with old-world comfort approaches for distinct flavors. Hong, or "Ti," (the creative genius) crafting unique dishes drawn from his travels in the restaurant industry which began at 15. And Claudio (the man with the plan) bringing his operations background to the mix so his culinary mates can do what they do best. Put them together and you get flavorful, delicious, and healthy cuisine with a style all its own.

Tro DerSarkissian
Los Angeles, CA · Marbled LA
After leaving the finance world for good, Tro tried his hand at turning hobbies into moneymakers. Marbled LA started as a passion project and quickly turned into fully scaled catering operation. Tro's passion for food and hospitality are seen through the food and flavors Marbled LA is known for; bold, upfront, and relentless. Tro has also been a part of the Territory Family as a gym owner since our 2015 launch in Southern California. He knows our values and understands our customers well because he has been one himself! Tro's goal has always been to bring people together through food and movement, and he is well on his way!

Cafe Gratitude
Los Angeles ·
Cafe Gratitude brings their commitment to sustainability and respect for the environment to SoCal's plant-based menu! They select the finest organic ingredients to honor the earth and support local farmers, sustainable and regenerative agriculture, and environmentally friendly products. Their food is prepared with love, and invites you to celebrate your life, adore yourself, accept the world, and to be generous and grateful every day through choosing intentional foods. Their meals are each titled with a unique affirmation to leave you feeling nourished and full of gratitude.

Gracias Madre
Newport Beach, CA ·
Gracias Madre was born out of love for Mother Earth and reverence for all mothers. Their diverse menu highlights traditional Mexican cuisine with a plant-based focus. Everything is made from scratch using local, organic ingredients. The offerings for our Territory/Gracias Madre partnership were designed by Executive Chef Alan Sanz. Sanz received his culinary degree at the Instituto Superior Mariano Moreno in Buenos Aires, Argentina. Upon completion of his degree, he continued his education by interning in kitchens in Chile, Spain and France, before leading various culinary programs at noteworthy destinations in Mexico. He now brings his deeply-rooted traditional cooking techniques to Gracias Madre's contemporary menu, with a focus on sourcing seasonal, organic and sustainable ingredients.

SF Bay Area
Chef Ali Ince
San Francisco, CA · BOXiChef
Chef Ali's earliest memories of food come from his childhood on the coast of the Mediterranean Sea in Turkey, fishing with his father and learning to cook their catch. Those formative outings led to culinary training, learning the trade further in the global travel realm and opening his first restaurant in Napa. Now he's turned his eye and culinary travels on fresh and nourishing meals for active folks.

Chef Deepak Adhikari
Fremont, CA · Himalayan Chef
Born in the shadow of the Himalayas, Chef Deepak's culinary training has taken him from five star hotels in Kathmandu and Dubai, to high seas cuisine on cruise ships to top northern California restaurants. Today, Chef Deepak enjoys taking advantage of the region's bounty of fresh produce and meats to create modern Fusion cuisine with an emphasis on healthy, local ingredients.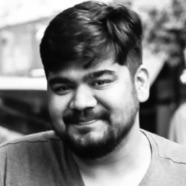 Chef Rahul Dharod
Oakland, CA · Bombay Belly
Chef Rahul's mission is simple: to make food that tingles your tongue, fills your stomach, and touches your heart. Chef Rahul and his team at Bombay Belly focus on recreating traditional recipes using locally sourced, seasonal ingredients that help create healthy, wholesome and scrumptious dishes. His use of varied spices comes naturally to him as a result of spending hours in his mother's kitchen in India in his formative years.

Chef Jonnatan Leiva
San Francisco, CA · FullSkoop
Chef Leiva has run kitchens at high-profile restaurants in New York including 10 Downing, The Lion, and Saxon+Parole. He was an Executive Chef at Jack Falstaff restaurant in San Francisco and was invited to create his masterpieces for the James Beard Foundation Dinner. He has consulted for several high-profile restaurants, such as Penrose in Oakland, The Thomas in Napa, China Live in San Francisco. Leiva is finding new challenges and new opportunity with his open air restaurants and says "I love using the knowledge I've gained in successful, but traditional, culinary arts to create something new and accessible in FullSkoop." As a first of its kind open-air restaurant, Fullskoop serves Jonnatan's creations of California Casual Street Food at 1 Bush Street in San Francisco's FiDi.

Dallas-Fort Worth
Chef Adam Fiscus
Dallas, TX · Food Glorious Food
Already a cook before his 20th birthday, Adam went on to hone his craft in culinary travels from Fort Worth french bistro, to high end hotels like the Renaissance and Gaylord, to Executive Chef posts at the New Jersey Performing Arts Center and Nico Restaurant, and now to his 2nd tour of duty crafting artful and delicious fare at Food Glorious Food.

Pure Plates
Frisco, TX ·
Pure Plates started from a mission to build strong relationships and strong bodies. Combining the culinary talents and change experience of an Executive Chef who lost 100 pounds with the logistical know-how of a national retail exec, Pure Plates creates fresh, healthy, no gluten meals in a quality environment to deliver balance and joy to the body.

Chefs Annette & Marianne
Dallas, TX · Nature's Plate
Sisters, Annette and Marianne founded Nature's Plate to help people Eat More Plants. Self-taught chefs, driven by their personal experience eating a whole food, plant-based diet and the desire to make healthy food delicious and convenient, they combined nutrition education with 20+ years of corporate operational experience to grow their own meal prep into the premier plant-based meals business in the state of Texas. Nature's Plate now has 3 store locations in the Dallas area offering creative, cravable meals and bakery items.

Chef Duane Price
Dallas, TX · Priceless Catering
Chef Duane Price is the Chief Tastemaker and Executive Chef at Priceless Caterings, a highly- acclaimed DFW area Catering and Prepared Meal company that has raving fans! And it's all due to his delectable food - and attention to the priceless details. A graduate of El Centro in Dallas, Chef Duane is a culinary expert with over 10 years of fine dining experience and more than 5 years creating epic catering creations at Priceless. He embodies Priceless Caterings motto, "live, love, eat" - and we're sure you'll fall in love with Chef Duane's mindful and marvelous meals for Territory Foods.