You've heard it your whole life: Eat. More. Veggies. And whether you're still fighting the greens on your plate or you've fully subscribed in adulthood, it's hard to deny their power. These nutrient packed ingredients make us stronger, smarter, perform better, recover faster and responsible for optimal function of so much of what our bodies and brains do for us.
And seasonally speaking, now's the time to up your veggie game. With Spring waiting in the wings, so many of our fave veggies come back into season. Means they're not only cheaper to snag at the store, they're also tastier and better for you. In season vegetables (and fruits) tend to be higher in micronutrients than when they're out of season.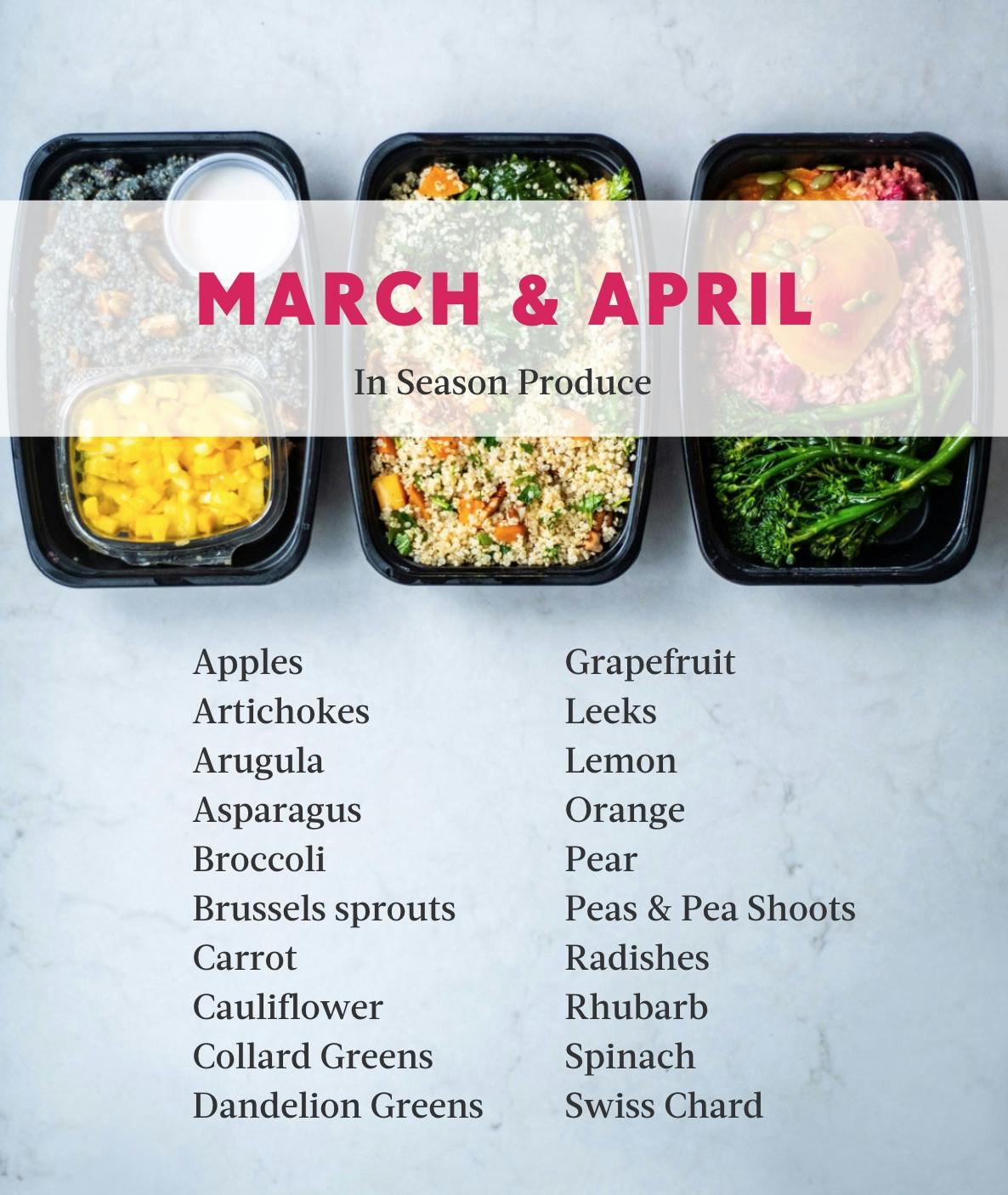 Eating more veggies (and a little less meat) is really freaking great for our planet.
What's also becoming increasingly apparent, is that filling our plates with more veggies is the right move for our environment, too. 'Plant-based' has become one of the hottest, trendiest topics for nutritionists and scientists alike within the last year or so. And while the topic itself isn't new, the energy around it is.
Thanks to folks like Beyonce who are backing a plant-based lifestyle, mainstream culture is now engaged with the issue in a way it hasn't been before. And the grave reality of what eating animal proteins – at the rate most of us do – does to our planet, is finally taking hold.
So, we thought we'd use our collective power to do something about it.
Hello, Planted. A 4 week eat-more-plants initiative aimed to improve our personal and environmental well-being.
For the month leading up to Earth Day ( 4/22 ) we're encouraging our community to replace a meat-based meal with a plant-based one at least once a week –  in addition to any you may already consume.
We Are Neutral, we'll offset the carbon footprint for every vegetarian or vegan meal ordered. This includes the energy it takes for the ingredients to arrive to our chefs' kitchens, the prep itself, transportation of the meals, and the refrigeration it takes to keep them safe along the way.
Means your meals become carbon neutral. And we think that tastes better.
The Territory crew (many of whom identify as very meat friendly!) is jumping into this challenge as a team, and we're excited for you to join us. Throughout the month we'll share our takeaways, helpful content to bring awareness to the issue, debunk some myths, explore ways – big and small – we can make an impact, along with some easy veg-friendly recipes to help increase your plant-based consumption.
If you're game to play:
Simply add or mod into a plant-based meal by editing your order. Quick vid here to show you how.
Share and tag us in your veg eats with #iplantedterritory – we'll be celebrating your good choices all month long.
For clarity sake, we're not knocking meat forever and always. Just good practice to be aware of how the food you eat impacts you and your planet.  
Happy veg-ing!